Infocus International
where
BUSINESS MEETS
Who We Are
Infocus International is a global business intelligence provider of strategic information and professional services serving diverse business communities, designed to provide insights and to assist our clients on the global stage.
We are a leading knowledge-management companies strategically based in Singapore, independently researching, producing and delivering market-driven programmes globally, including Asia-Pacific, Middle East, America, Europe and Africa etc.
Our company strongly believes that knowledge works as your global currency. We recognise our clients' needs and respond with innovative, timely, and results-oriented programmes. Our products are founded on high-value content in diverse subject areas, and the highest level of quality is ensured through our intensive, accurate, and in-depth market research from local and international insights. Each programme is developed by a team of competent research professionals who ensure our agenda provides detailed discussions and latest industry updates.
Infocus International is also widely recognised as a global conference and summit organiser. When you attend Infocus International conference you will benefit from a high-capacity programme, delivered by leading experts in the field, and an event platform offering high-level interaction, and invaluable opportunity to network and benchmark with other participants.
Our training division provides extensive training programs throughout the continents, ranging from Finance, Energy, Oil & Gas, Infrastructure, Mining and many more. These programmes are delivered by leading industry practitioners and field experts in a choice of layouts such as workshops, and in-house programmes.
Our commitment to deliver high quality products and services is the main foundation of our reputation as a prominent player in the business intelligence industry.
Industries we operate in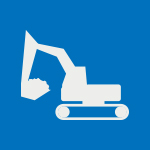 Mining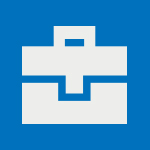 HR Leadership
IT & Telecom